Youth Ministry in South Memphis
Memphis Tn – Youth Ministry
Youth Ministry – We intentionally partner sports with the Gospel to bring Christ into the community as we build strong student-athletes. This is done in the form of discipleship.
Discipleship is a life-long journey.
Over the last 11 years we have witnessed young boys and girls become thriving young men and women – as student athletes and leaders in their communities. We have the privilege of doing life with them and being active in their lives long after being a part of the program.
Discipleship is Relationship-building.
We bring a community of kids, their families, coaches and volunteers closer together. We become a family.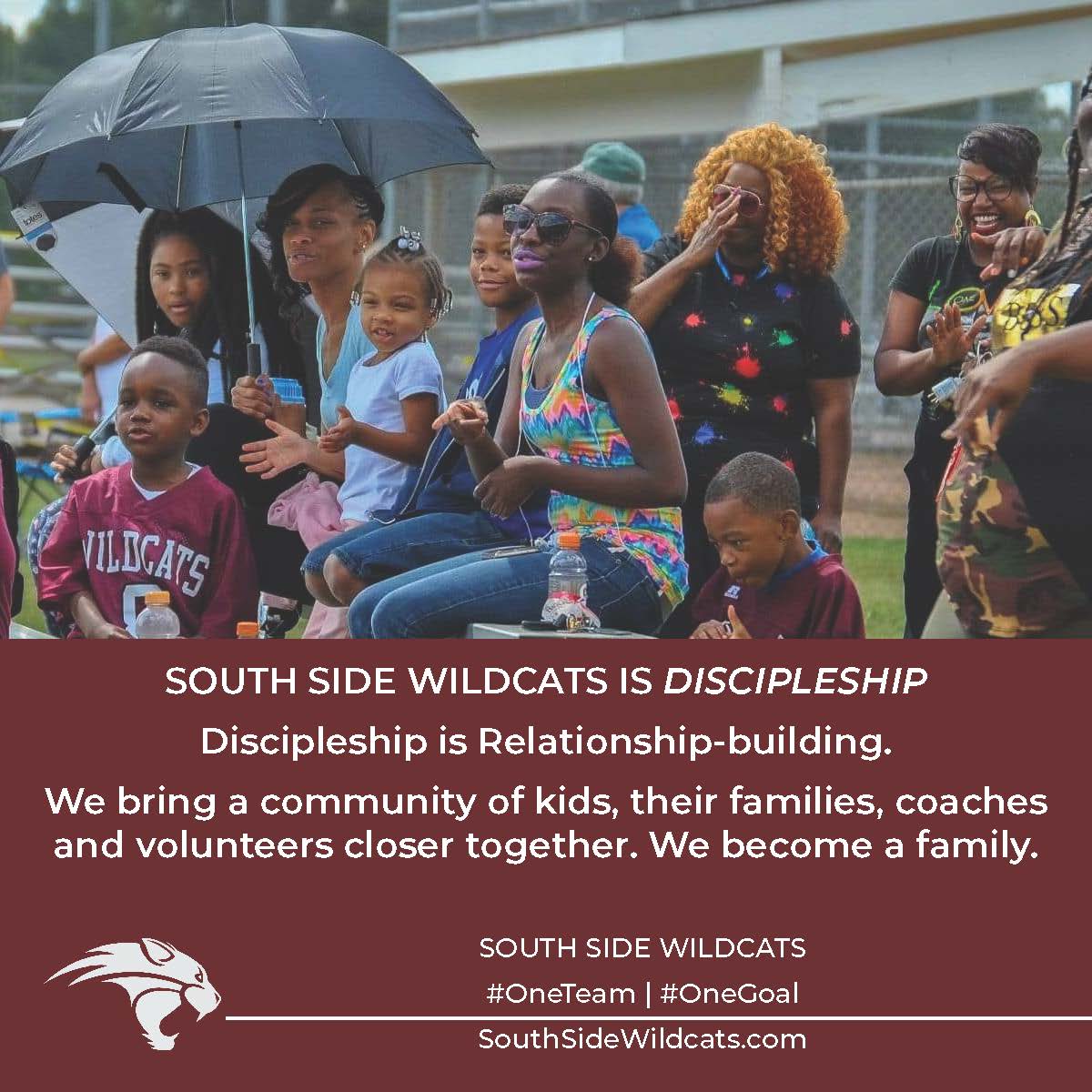 Discipleship is continual transformation.
It is a joy to see young student athletes grow into youth respectful of authority figures and become leadres amongst their peers.
Discipleship is grounded and guided by the Word of God.
We serve our comunity by walking out and showing the love God has for the people who make up our community. We huddle at the end of each day and encourage student athletes with the Word of God and what it means in their personal lives.
Discipleship is nurtured in community.
We understand it takes a village to raise a child. We work alongside coaches, parent-volunteers, schools, churches and businesses to help create a thriving environment.